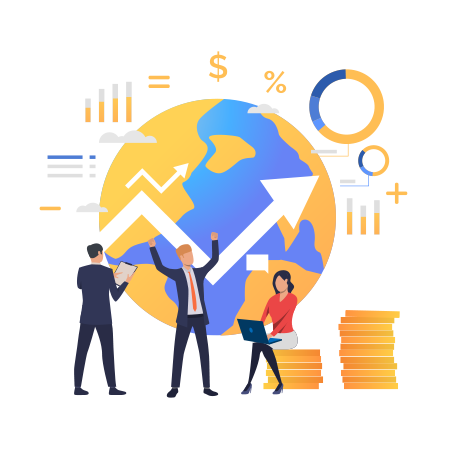 Customized Chart of Accounts
Cost Center Expense Distribution & Reporting
Free Text Facility for Expense Booking with Credit Purchases
Year-End Wizard for Auto Year Closing
Year-End Wizard for Auto Accounts Closing & Balance Transferring
Create Customers & Attach its Documents
Selling & Invoicing of both Products & Services
Sales Quotation & Sales Order
Complete Sales Processing through, Sales Quotation, Sales Order, Delivery Note & Invoicing. Single entry in Quotation helps the user to complete the entire process.
Customer Invoice with VAT with Customer PO Reference for easy Tracking
Customer Receivable Summary
Customer Payment Receipt entry against each Sales Invoice
Customer Advance Payment Receipt & Invoice Settlement for the Advances
Sales Order Tracking & Follow up
Material Delivery Request
Delivery Tracking & Follow up
Issue Delivery Note based on Delivery Request (Sales Order)
Sales Enquiry Recording, CRM Dashboard & Follow up
Customer based Profit Analysis & Graphical Reports
Product based Profit Analysis
Sales Executives based Profit Analysis
Sales Executive Commission Calculation & Payments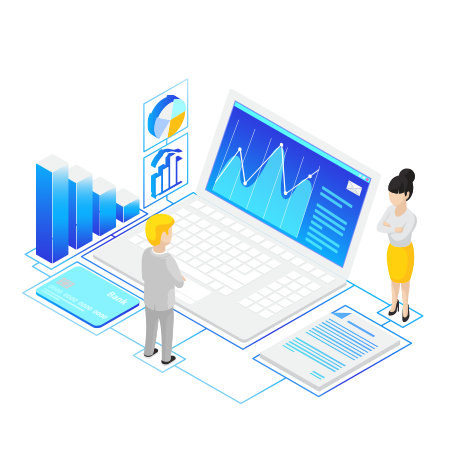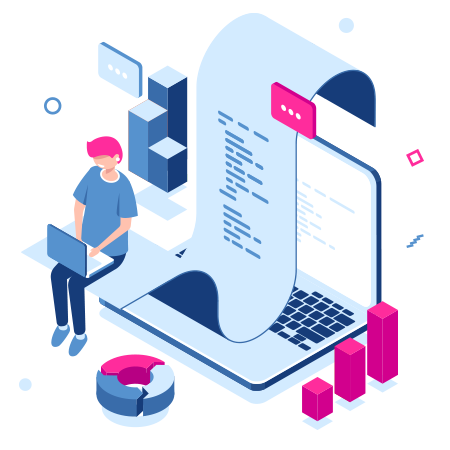 Create Vendor & Attach its Documents
Purchase Order (PO) & its Follow-up
Complete Purchase Processing through, Purchase Order, Goods Receive Note (GRN) & Purchase Invoicing. Single entry in Purchase Order helps the user to complete the entire Process
Set Current Market Price for Products for Price Reference
Purchase Invoice with VAT
Foreign Purchase with Multiple Currency
Freight Vendor Management & Freight Cost Distribution in Purchase
Previous Purchase History & Access them easily on the same screen for PO bookings
Request for Quotation (RFQ)
RFQ Auto Emailing to Selected Vendors
RFQ Price Comparison Chart & Analysis
Material Purchase Request
Create Purchase Order based on Material Purchase Request
Goods Receive Note (GRN) based on Purchase Order
Vendor Payment entry against each Purchase
Vendor Advance Payment & Purchase Settlement for the Advances
Create Inventory Items (Products) for Stock & Trading
Create Service Items for Service Selling
Minimum Quantity and Re-Order Quantity Setup & Tracking
Current Stock Overview Dashboard
Inventory Stock Summary & Total Value of the Stock
Inventory Transaction Summary
Inventory Movement History to track each transaction of a product
Supplier based Inventory & Transaction Tracking
Multiple Inventory Locations & Stock Tracking
Inventory Adjustment Entries
Set different Units for each Item
Inventory Expiry & Batch based Reports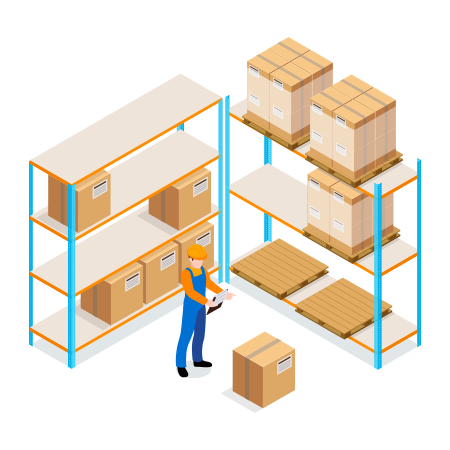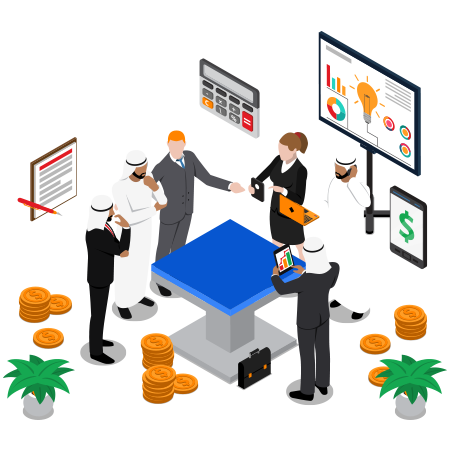 Create Customer Projects & Track the Profits
Project Profit Summary (Project Income & Expenses)
Project Progress Update & Tracking
Material Purchase Control for Projects
Project BOQ (Bill of Quantity) & BOM (Bill of Material) Entry Panel
Material Dispatch Request & Approval
Project based Purchase Invoicing
Project based Material Dispatches & Cost Calculation
Project based Sales Invoicing
Human Resource Management (HR)
It is more about Human Resource information & document keeping with reminders
Employee Profile with complete details
ATTACHMENT of Employee IQAMA and other document copies, and used for printing for later use
REMINDER for Employee IQAMA EXPIRY and other documents expiry
Set Employee Positions (Job titles)
Employee dependents and family information which includes their passport etc
Annual Vacation & other Leaves processing
Employee Vacation-Balance information
Employee Salary Revision Process
Employee Salary Revision History
Employee Separation (Termination) & End of Service Calculation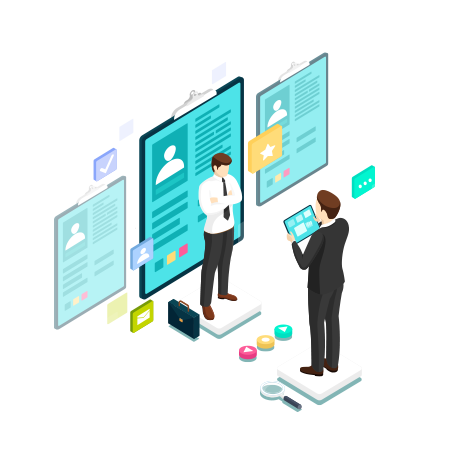 It is more about employee attendances & its processing
Auto calculation of additions or deductions from time sheet data
Time sheet data import facility
Time sheet approval for worked hours by the managers from imported data
Reports based on Work hours and Worked Hours
It is more about Employee Salary Processing & Payments
Enter Employee Additions & Deductions in each month
BProcess Salary in each month and Simplifying the Salary Process
Automated salary for each month
Automated processing & Auto Emailing of Employee Pay-Slip
Salary Payments by WPS File Transfer, Bank Transfer, Check or Cash
Generate Bank Payment by uploading WPS file for Bank Transfer
Set Basic Salaries, Transportation Allowances, Housing Allowances and other payments through user defined pay-codes
Set Salary Deductions, Loan Deductions and other deductions through User defined deduction-codes
Four types of payment calculation setups:
Employee Loans and Automated Deduction while Processing Salaries
Employee Loan Adjustments facility for Loan Repayments
Salary increment process and pay-raise history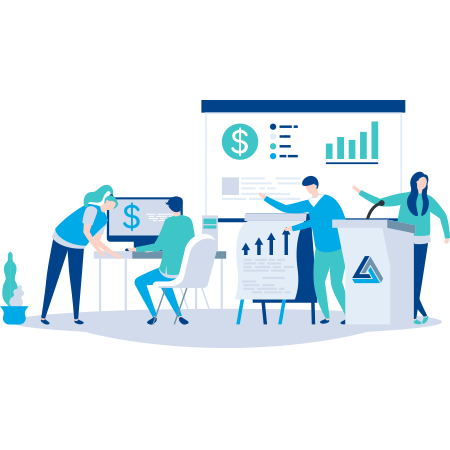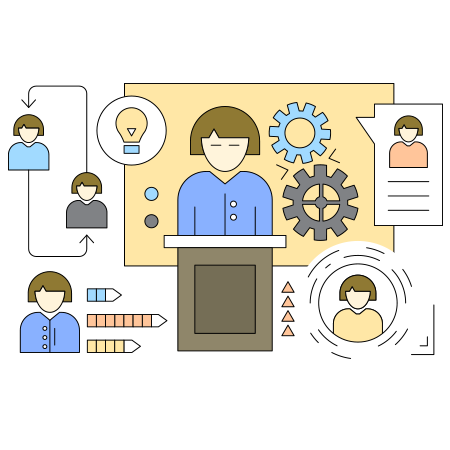 Employee Dashboard & Facilities:
Employees can view their dashboard and other relevant information after log into the portal using their login credentials. The dashboard will show a summary of logged in employee relevant information.
A page will be displayed the complete details of the logged in employee.
Employee Vacation Request
Employees can access and fill vacation request form. Once submitted it will email his manager for approval and then, HR department can provide a final approval.
Employee Vacation History
A page will be displayed the complete list of past vacations of the logged in employee.
Employees can access and fill loan request form. Once submitted it will email his manager for approval and then, HR department can provide a final approval.
A page will be displayed the complete list of past loans issued to the logged in employee.
A page will be displayed the complete list of Attendance, Payslips etc of the logged in employee.
Any approvals from the ERP can be approved by ESS Mobile App by authorized employees and any work flow can be set though the approval heirachy.
Geofencing based Attendance Management System
This feature allows an administrator to set geographical areas to limit where an employee is permitted to check-in and check-out.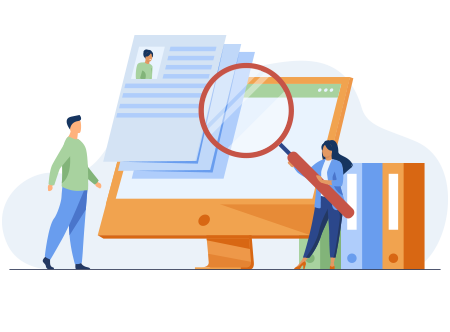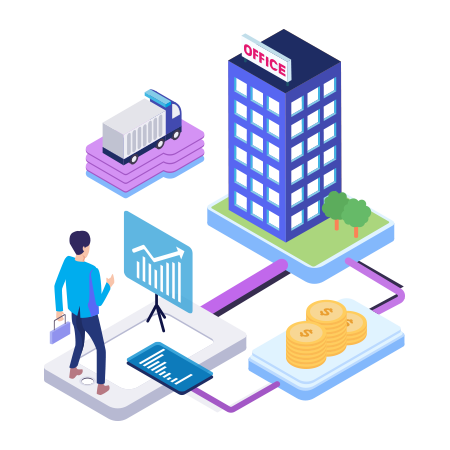 Fixed Asset Master File with all Required Information
Print Complete List of Fixed Assets with Related Information
Set Asset Life-Period for each Item
Auto Asset Depreciation based on Life-Period
Asset Maintenance Expiry Information
Asset Maintenance Expense Entry by Cash, Check or Transfer
Asset Maintenance Expense Summary Report
Asset Transfer (Movement) Entry
Asset Movement History between Branches, Departments, Projects, Employees etc.
Asset Disposal and Sales Entry
Fixed Assets Opening Stock & Balance Entries
Set Max Maintenance Expense Amount Limit for an Asset
Actual & Limit Amounts Comparison Report for Maintenance Expenses
Warehouse Management System(WMS)
A warehouse management system (WMS) is a software solution that offers visibility into a business entire inventory and manages supply chain fulfillment operations from the distribution center to the store shelf.
Warehouse Management (WMS) solutions additionally enable companies to maximize their labor and space utilization and equipment investments by coordinating and optimizing resource usage and material flows.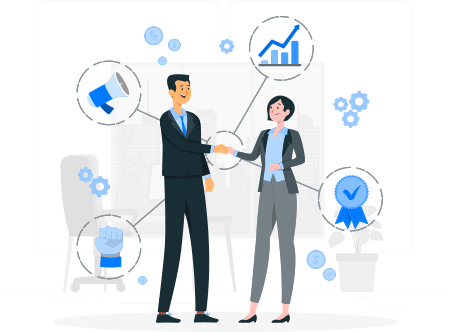 Customer Relationship Management(CRM)
Customer relationship management (CRM) is a technology for managing all your company's relationships and interactions with customers and potential customers. A CRM system helps companies stay connected to customers, streamline processes, and improve profitability.
Manage your all manufacturing processes with ERP Manufacturing Module. Manufacturing module enables the end users to create the manufacturing order of a product and pass them in different stages in a production line and complete production.
Sales Invoicing of BOM items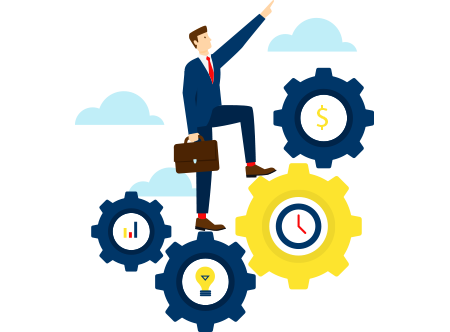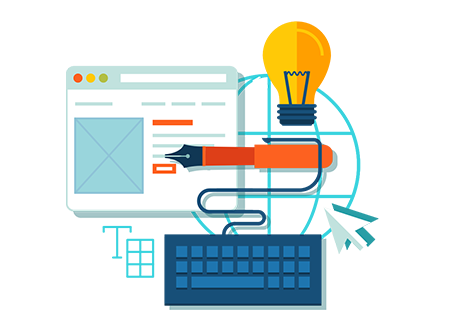 Intranet Corporate Portal
An apt home-page presents better access to information, with the help of Ajax, DHTML, and personalization technology. Employees will find relevant and useful tool for searching, viewing etc, and this page will serve as a bigger window onto the pulse of the whole portal.
There will a page or section to post company information to the employees.
Employees can access policies and procedures in pdf format. It could be related to Human Resource, Operations, Purchasing, Libraries, Health and Safety etc.
There will a page for listing company news to the employees with images.
Guides, tips and tricks will be included in the portal.
User Name and Password entry fields will be available in the portal home page. Employees can login to the portal using their credentials.