ACCESSING OLIVOERP:
Learn how to use the features and modules of the OlivoERP with the help of our resources.
Sign in into OlivoERP: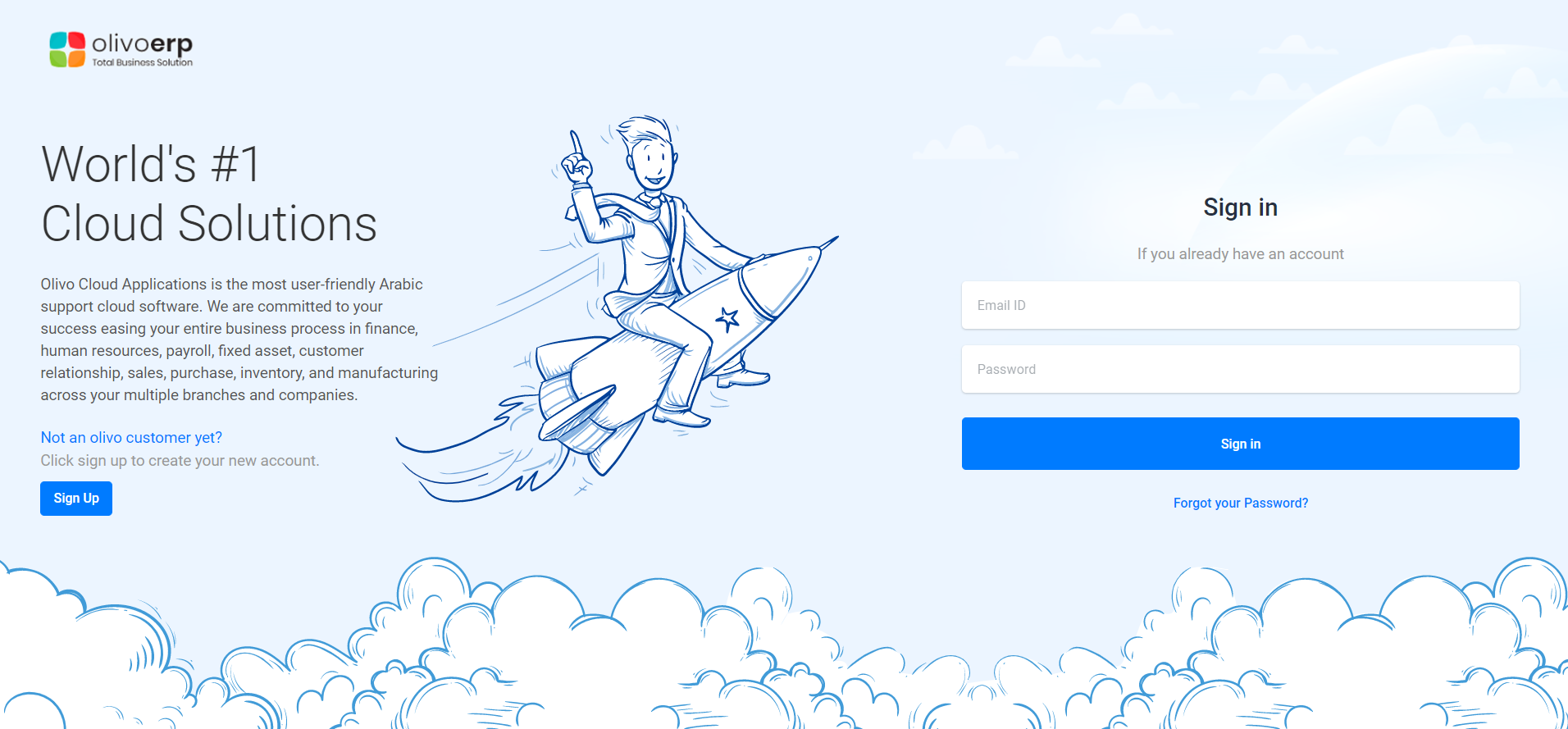 If you already have an account in OlivoERP,
Enter your registered Email ID,
Enter your password.
Click on the sign in button.
In case you have forgotten your password you can reset your email id using forgot your password? option.
Accessing different APPS in OlivoERP:
To access different Apps like ERP, HR, ESS, TMS, POS etc in OlivoERP, you may click on the left top corner on the OlivoERP logo.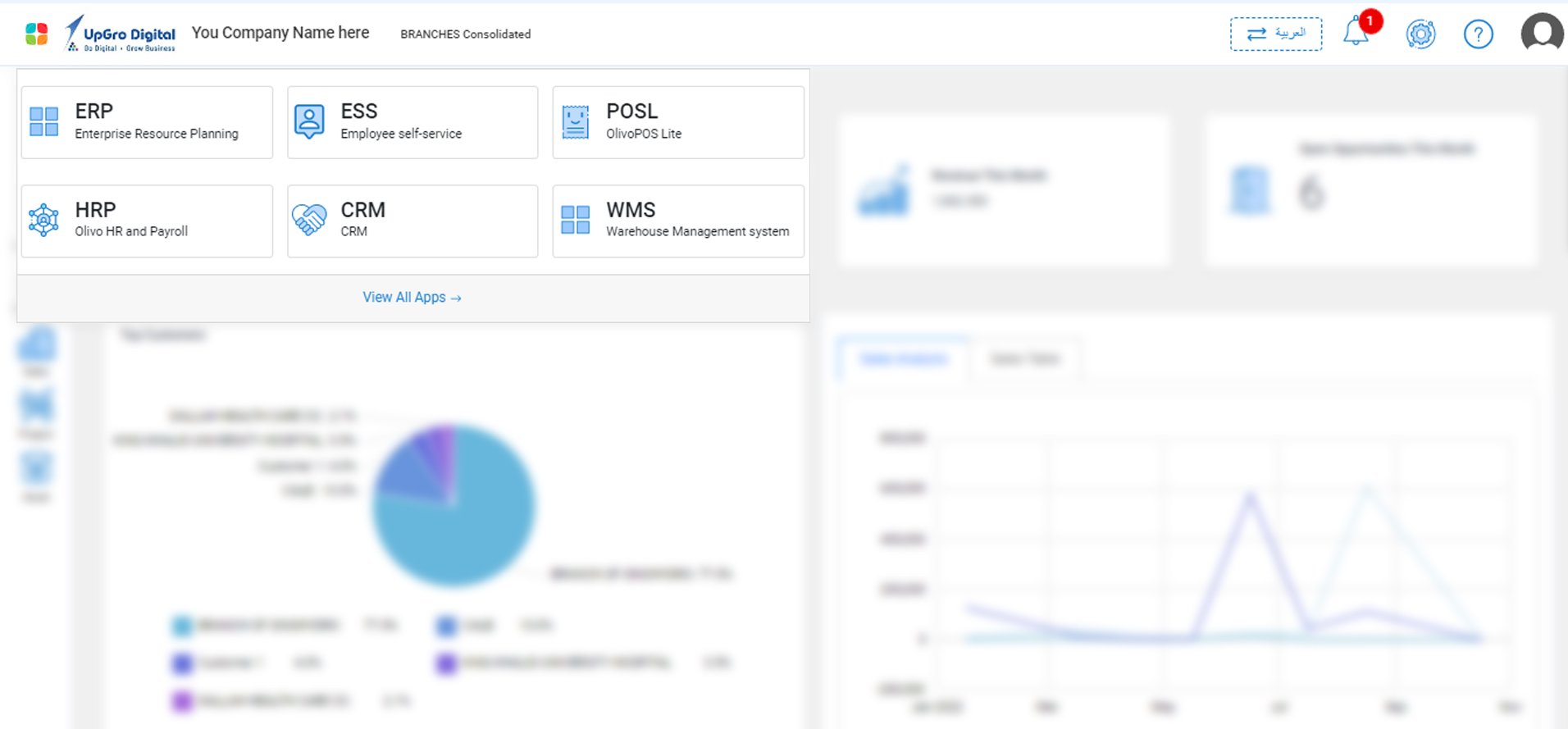 Accessing different MODULES in OlivoERP:
To access different modules like Finance, Sales, Purchase, Inventory etc in OlivoERP, you may click on the left side menus.
Accessing different BRANCHES and Inventory LOCATIONS in OlivoERP:
To access different branches and Inventory locations in OlivoERP, you may click on the right top settings icon.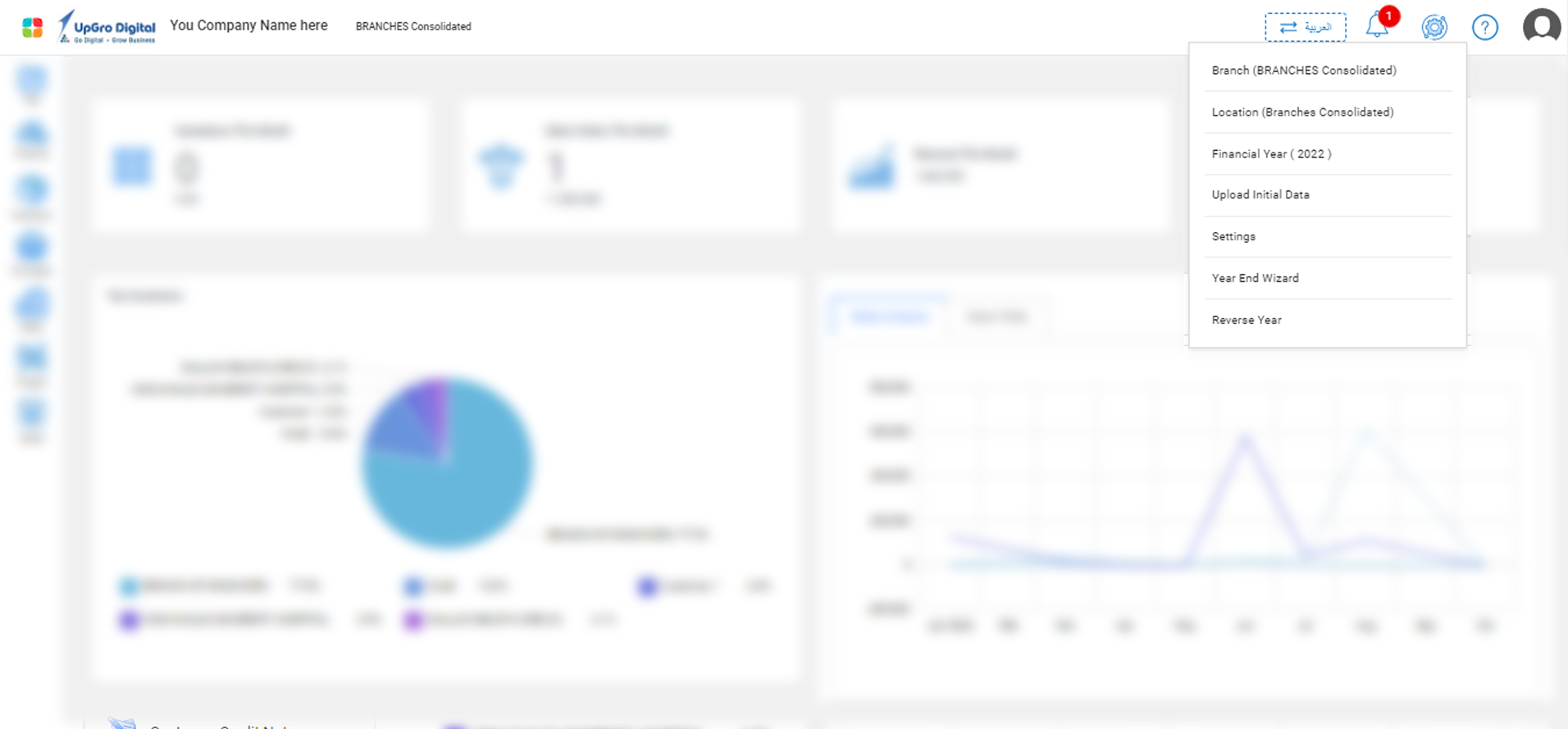 Accessing User Help Documents:
To access User Help Documents in OlivoERP, you may click on the right top 'question' icon.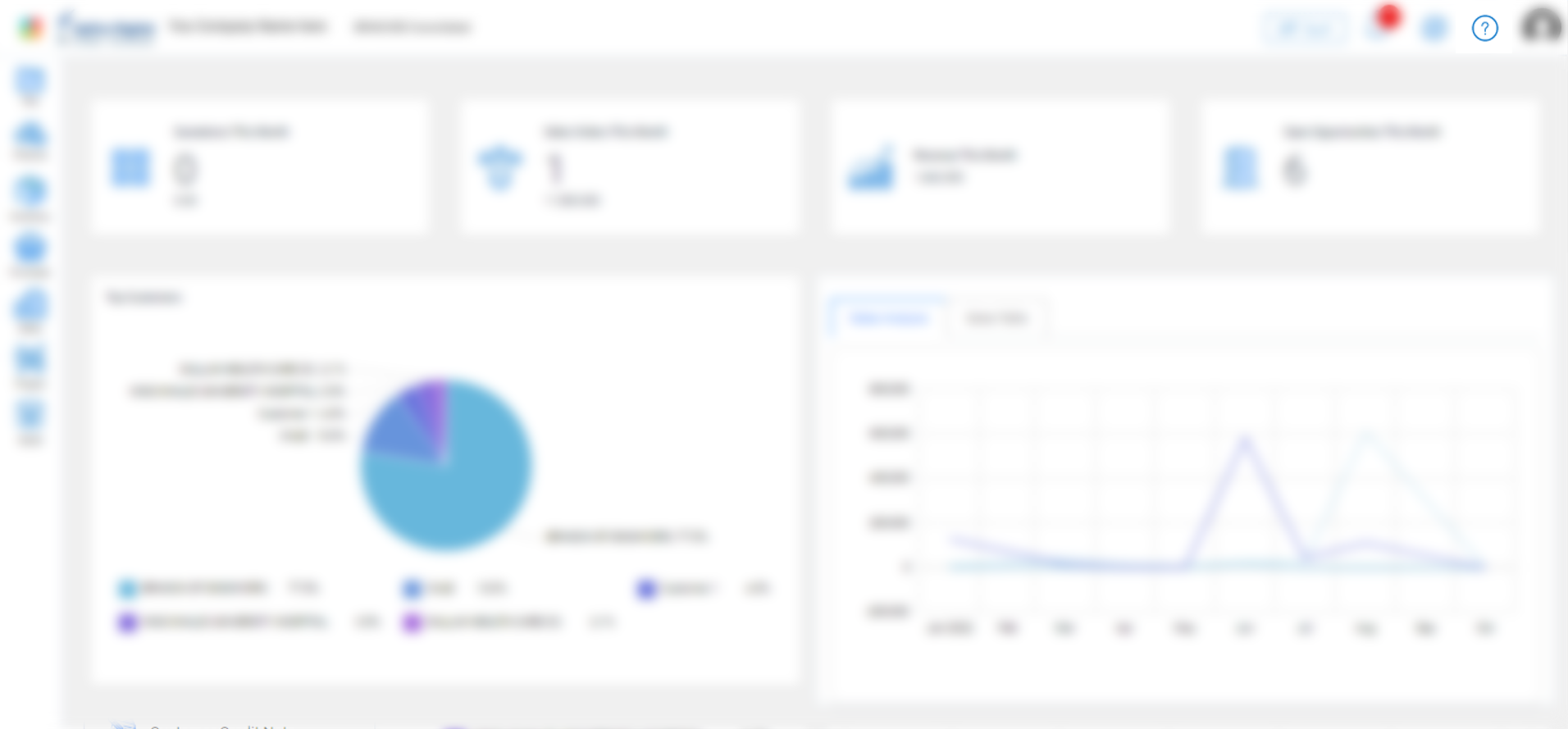 Browser Support:
OlivoERP is a well-designed application that supports all the browsers to provide a good user experience. The application supports the latest versions of all these browsers.
Chrome
Firefox
Safari
Edge
Internet explorer
HOW OLIVOERP WORKS
To use the functionalities of our application, all you need is web browser and internet connectivity.
Accessing OlivoERP:
To access OlivoERP, you'll have to sign up with your registered Email Id and password.
Migrating from other software:
In case you are migrating from other software to OlivoERP, you would need to import various modules such as the opening balances, products list, customers list and vendors list to have a smooth transition.
Dashboard:
Dashboard gives you a clear picture of the organization's overall current status. It gives an visual overview on the selected module's data through two dimensional charts and graphs.
Opening Balance:
You can also import the sales and purchase transactions details to keep track of the closing balance of the previous financial year as the opening balances for the current year.
Inventory:
Inventories are the goods or services in your organization. Add or import inventory details for easy transaction entries.
Vendors and Customers:
Add your vendors and customers details to create various sales and purchase transactions for them.
Tax:
A tax is a compulsory financial charge paid to government for public works. Our olivo erp has two types of taxes included (VAT and GST). You can use the tax that is applicable to your government for the products/services.
Select the applicable tax and its percentage while creating transactions to calculate the amount for tax.
Transactions can also be entered without tax amount.
Documents:
This option enables you to upload documents or receipts for the transactions if required.
Reports:
This option generates the detailed reports of each module's transaction.
NAVIGATING OLIVOERP:
Get to know our application:
There are many features available in our erp to ease your work experience.
Sidebar:
This section contains all the available modules, which helps you to quickly navigate from one module to another module. You can complete a payment entry in purchase module and check the balance by switching to finance reports module.It includes different modules that ensure you to do different actions like Finance, sales, inventory and purchase.
Switch language:
You can switch between two languages (English, Arabic) to view the contents of the website according to your wish.
Clicking on the icon, switches from one language to another.
When the contents are being displayed in English, you can switch to Arabic by clicking on the icon.
Notifications:
This icon notifies you whenever your approval/ request state changes.
Settings:
Enables you to configure and make changes in each module accordingly. Click on the Settings in the side bar for detailed functionalities explanation.
Profile:
Displays the details of the user with display picture.
Contains option to change the password and to sign out.
Keyboard Shortcuts:
Olivo erp includes shortcuts for easy access to certain transaction pages.
Alt +N+S- Sales Invoice
Alt +N + P – Purchase Invoice
Alt + N+ I- Inventory
Alt + N +Q – Sales quotation
Alt + N + B- Sales order
USING THE INTERFACE:
A good user interface provides a user-friendly experience, allowing the user to interact with the software in a natural and intuitive way.
In this erp you will come across different fields to make use of the functionalities.
The Fields:
Mandatory fields: The field with red asterisk mandatorily requires data to be entered.




Optional fields: These fields are optional to enter.
The Field Types:
Text: Field that requires text.




Number: Field that requires numbers.




Date: Field that requires date to be entered. Click on the field to select the required date from the calendar.




Selection: You can select the required element from the list or add a new element.




Checkbox: This field is represented by a box that you can enable or disable as a response.




Description: This field requires text and allows multi-line text input.
Buttons:
| Buttons | Description |
| --- | --- |
| | : Search bar that lets you find the entry you are searching for. |
| | : Buttons which forward to the previous or the next page. |
| | : Allows you to add new entries |
| | : Submits the current form data |
| | : Clears the data entered. |
| | : Closes the current screen |
| | : Attaches document to the field |
| | : Contains options or smart links that redirect you to other modules. |
| | : Enables to edit the data. |
| | : Deletes the selected data |